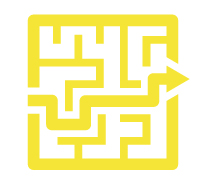 Whether you're a diversity practitioner with many years of experience under your belt or someone new to this type of role, Deb can help you zero in on what matters most, solve problems, and elevate your diversity and inclusion strategy.
Here are just some of the ways she can serve your organization:
Connections – Introductions to subject matter experts and organizations that serve diverse demographics (e.g., LGBT, faith, women of color, veterans, disability).
Collaboration – Tips and tools for working with colleagues in other parts of the organization, including staffing, procurement, compensation, marketing, philanthropy and legal.
Elevation – Strategies for going beyond compliance, going global and integrating efforts into talent management.
Sponsorship – Strategies for obtaining and sustaining effective executive sponsors.
Empowerment – Guidance in setting up and running internal diversity councils.
Representation – Tactics for setting and achieving representation objectives.
Choose the type of arrangement that works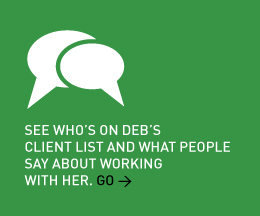 best for you—either an open-ended retainer approach that allows you to address diversity and inclusion needs with Deb as they arise, or a set fee for a specific a project (based on anticipated time and resources).
Project Support   Public Speaking