Here are just a few examples of Deb at work.
The VOICE Program
A preview of the 30-­‐minute training video that accompanies the VOICE Program.
Full:
Promo:


U.S. Senate Full Committee Hearing – Lessons from the Field: Learning From What Works for Employment for Persons with Disabilities (starts at 1:00)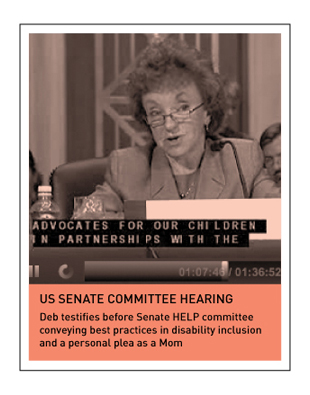 Embracing Changing Global Demographics
Reflecting The Global Marketplace In Strategic Planning
"Medicine Is For People" Mindset As Competitive Advantage
By Serving Others, We Are All Served (And Start Of Q&A)
Asked And Answered: Being A CDO With Disability
HR.Com LEAD 2015 Keynote re: Finding and Using Your Power & Privilege
The VOICE Program
The Prezi that's winning hearts and minds as it makes the compelling business case for greater inclusion of people with disabilities in the workplace.
To learn more about Deb's range of presentations, please visit the Public Speaking page.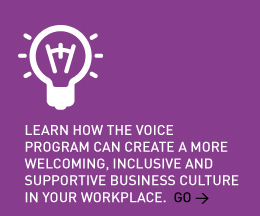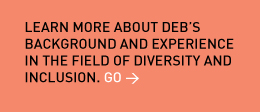 Save
Save