Deb is a dynamic speaker who weaves together data, compelling stories, practical examples, and humor to ensure her presentations have broad appeal. In addition to a command of the subject matter, she's also known for her ability to simplify the complex and deliver memorable talks that engage audiences at all levels of the organization.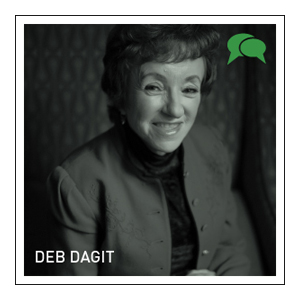 Examples of Deb's speaking engagements include:
Conferences – Opening and closing sessions that provide context for meetings and motivating calls to action.
Company annual leadership meetings – Keynotes that focus on the company-specific business case for diversity.
Workshops and retreats – Specific diversity and inclusion topics that include tips, tools and resources.
Training for HR professionals – Covering various dimensions of diversity.
Panels — Identifying panelists and facilitating discussions that foster productive dialogue.
To see examples of Deb in action in front of an audience, her in action, please visit the Video page.
Deb has given more than 250 presentations across the country at various national diversity and inclusion events, including: Linkage Diversity Summit, Society for Human Resource Management Diversity Conference, St. Thomas University Diversity & Inclusion Summit, Equal Employment Advisory Council Annual Meeting, North East and Corpus Christi HR Associations annual meetings, Iowa Women's Leadership Conferences, The Conference Board Diversity Boot Camps and Annual Diversity Conferences, Diversity Woman Conference, Working Mother Media conferences, Diversityinc bi-annual meetings, Out and Equal, and the Tanenbaum Center for Inter-religious Understanding seminars.
She's also been interviewed as a subject matter expert by: Diversity Executive Magazine, The Wall Street Journal, New Jersey Star Ledger, Forbes, Bloomberg, New York Times, Christian Science Monitor, Diversityinc Magazine, Insights into Diversity magazine, Profiles in Diversity, and HR Magazine. A variety of book authors have included her insights and perspective in their publications, including Howard Ross, Andres Tapia, Redia Anderson, Selisse Berry, Simma Lieberman, Ellie Cross, Susan Reed, and the research staff at The Conference Board.
Save